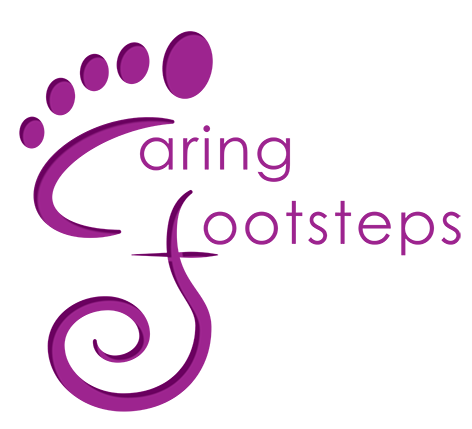 Caring Footsteps... Your pathway to outstanding care
Caring Footsteps is based in North Somerset, providing support services to Care Homes. At Caring Footsteps we offer a friendly, supportive service that can be delivered in your care home at a time that is convenient to you. Following a Caring Footsteps Consultation you will be provided with a portfolio, that will include a mutually agreed work programme tailored to meet the needs of you and your staff.
About Us
Caring Footsteps was founded by Charlotte Fry. Charlotte has 20 years experience as a Registered Nurse specialising in Care of the Elderly, in later years focusing on quality, training, problem solving, and mediation. Charlotte's family ran a successful care home in Bath for many years while she was growing up so she has seen both public and private challenges and rewards of care home work.
Charlotte understanding of care environment and the pressures put on care homes to achieve both high quality care for residents but also a supportive work environment to ensure a competent and confident stable workforce ensures that work requested will be carried out from a person centred perspective.
Contact
Email: cfry@caringfootsteps.co.uk Telephone: 07702 103 017